¿WHAT IS ORANGE ZONE? Definition
The orange zone is a regulated parking zone, suitably signposted, intended primarily for residents, although visitors may also park there.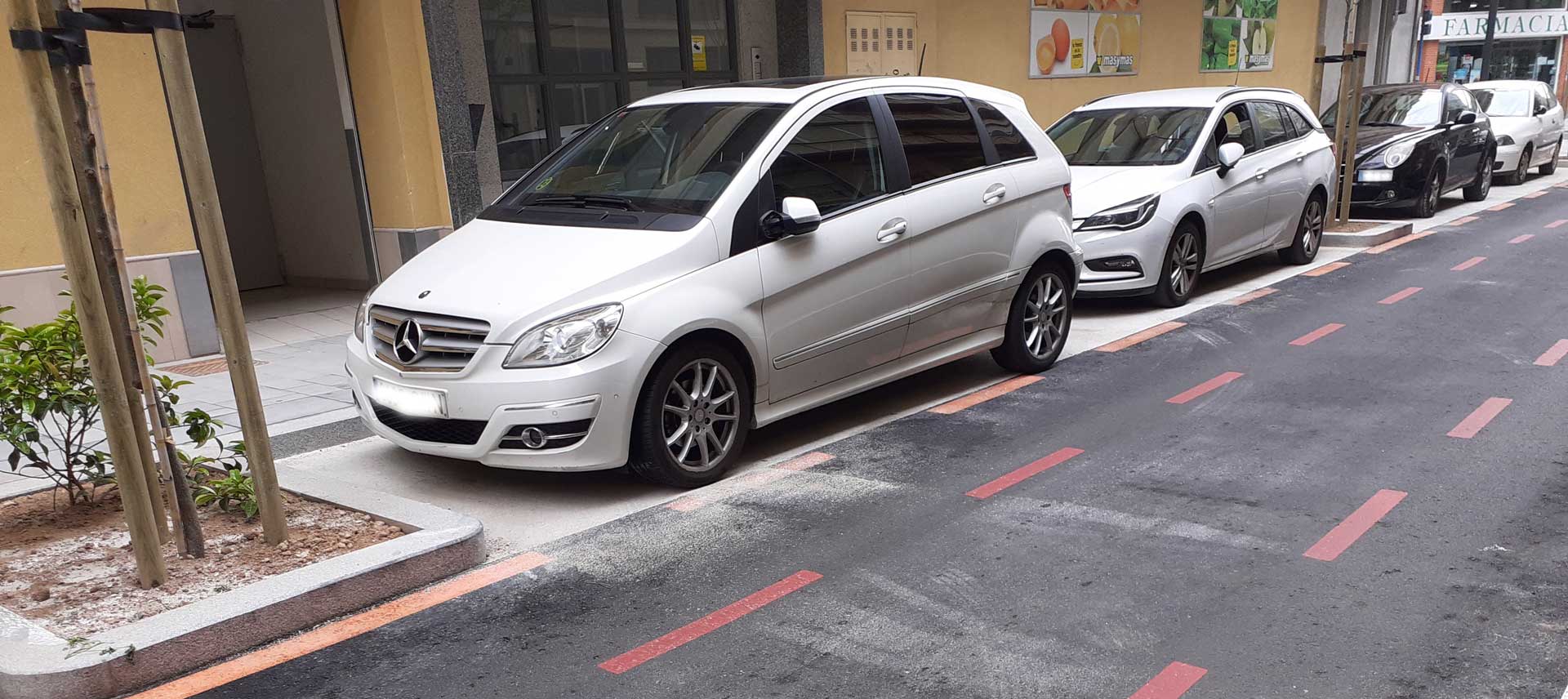 VISITORS
No specific prerequisites. They may park in the Orange Zone upon payment of the corresponding fees at the parking meters set up for this purpose in the Orange Zone, using the virtual ticket purchased in the corresponding application expressly authorised by the City Council, with the time limit established for visitors, in the following table.
"New regulatory area: Carolina Altas"
Implementation in:
San Pablo. Dr. Berguez. Cánovas del Castollo. Pradilla. Garbinet. Dato Irradier. Gasset y Artime. Dr. Nieto. General Polavieja
RATES DURING PAY TIME
ORANGE ZONE FEES

Resident User

Resident Card daily fee

Monday to Friday (excluding public holidays)
0,30€/day
Saturdays (not public holidays)
0,15€/day
ORANGE ZONE FEES

Visitor user

30 MINUTES (Minimum)
0,70€
60 MINUTES (Maximum)
1,40€
MUNICIPAL REGULATORY BYLAW ON FEES FOR PARKING VEHICLES ON CERTAIN PUBLIC STREETS IN THE MUNICIPALITY OF ALICANTE
DECREE. -IMPLEMENTATION OF NEW LIMITED PARKING REGULATION AREAS IN THE MARKET SECTOR (1-B).
Enabling title > Ticket
The ticket will be acquired through the Resident Card, at the parking meters installed on the public road corresponding to the area in which the parking takes place and in the sector to which the resident belongs.
It will be placed on the inside of the front windscreen of the vehicle, being fully visible from the outside for verification, you can also make use of the virtual ticket purchased by the corresponding application expressly authorised by the City Council.